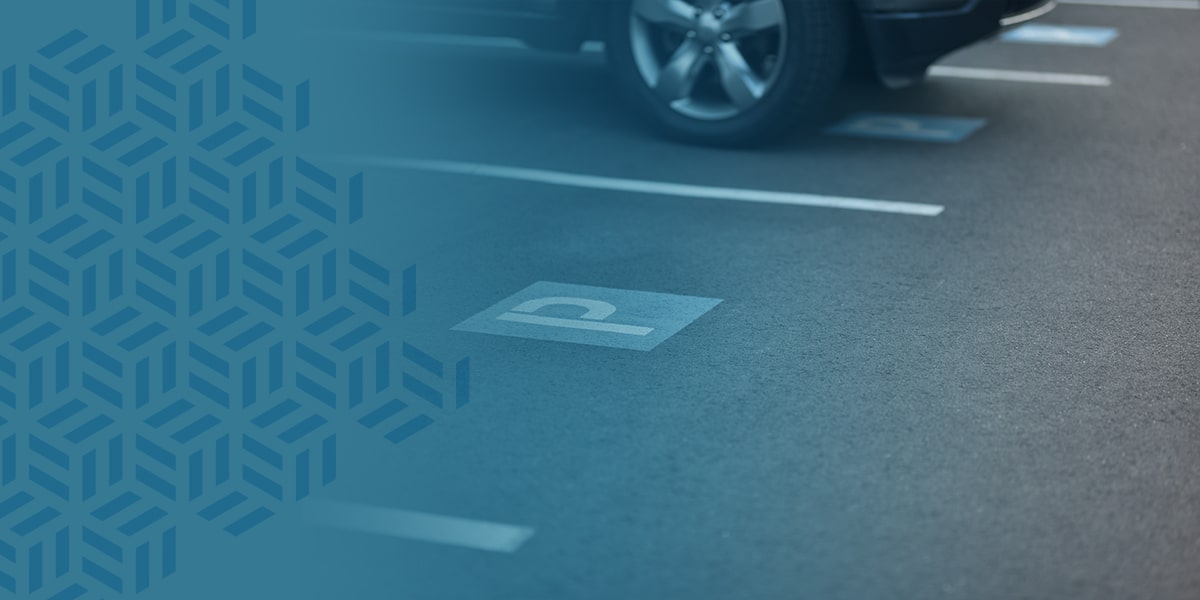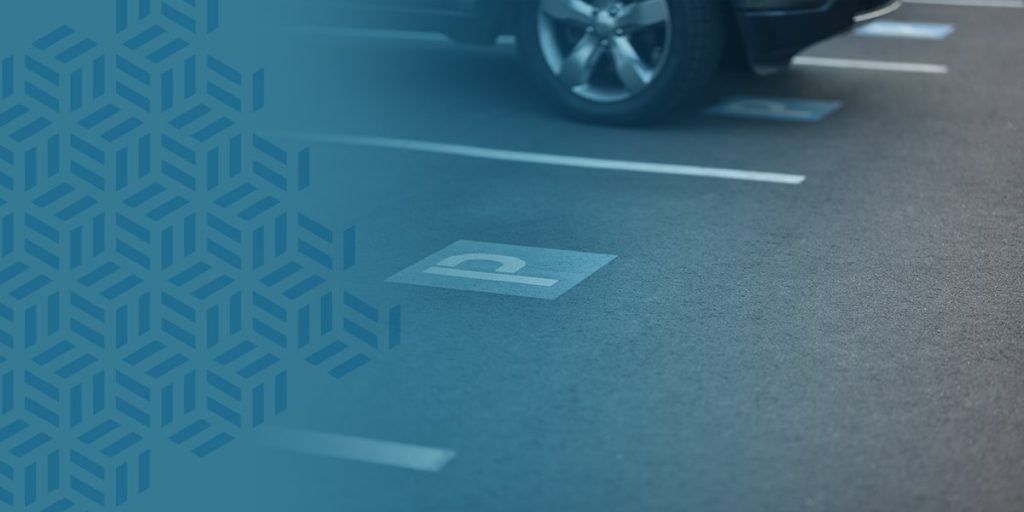 Designing a parking lot doesn't have to be complicated. Learn how you can approach the design and layout process and some considerations to include for your lot.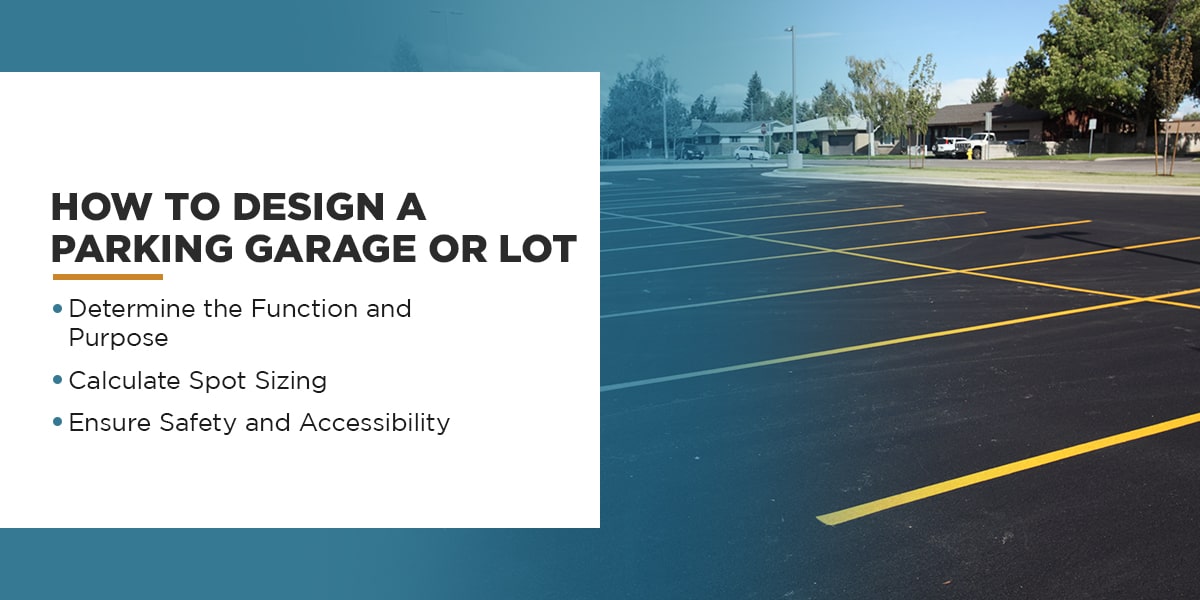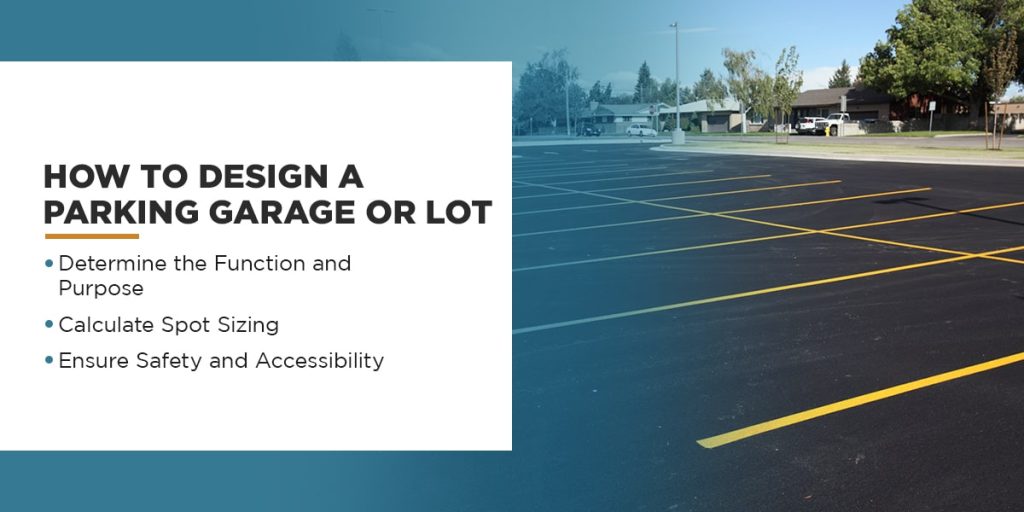 How to Design a Parking Garage or Lot
Parking lot design includes several different elements, from its functionality to accessories. Knowing how to design a parking lot can help you better prepare your space for an improved visitor experience.
1. Determine the Function and Purpose
Many facilities and buildings use parking lots. When designing a parking lot, its features depend on whether it is for an airport, a shopping center or an apartment complex.
Many industries and local governments have codes and regulations for parking lots and garages. When approaching a new project, identifying its function can help you determine what parking lot design standards you need to use. For example, a grocery store might require a loading space for trucks to deliver food and goods. These areas have different spacing and signage requirements than customer parking to accommodate larger trucks and loading and unloading space.
Your lot's purpose can determine many essential design, material and foundational decisions. Areas with increased traffic or heavier loads need thicker pavement. A hotel parking lot that attracts cars has different weight requirements than a school bus facility.
Parking garages and lots generally have one of three main spot angles, and your function can determine which one you use:
45°: These parking angles help maximize tighter areas and allow visitors to park easily. They can use narrow aisles, helping you optimize parking in one-lane or smaller areas.
60°: When you want to provide more space, use a 60° parking angle. They require more aisle space, making them suitable for busier areas with traffic flowing in both directions. The angle makes it easy for drivers to pull in and out.
90°: Also called perpendicular parking spots, 90° parking spaces are best for places with less movement. They are harder to pull in and out of, making them ideal for parking lots where cars will sit for longer periods, like airports or all-day parking. However, they do offer the highest car capacity, making them appropriate for highly populated areas that need to accommodate larger crowds.
Your parking lot's function can drive many design decisions, making this step crucial in planning.
2. Calculate Spot Sizing
Your parking space sizing will depend on your visitors. The standard parking lot space dimensions are 9 feet by 19 feet, but spots will need to be larger if you serve delivery trucks or tractor-trailers rather than cars. The function can also influence your spacing. Grocery store parking lots might use wider spots to give visitors space to pack groceries into their vehicles. Accessible parking spots might also require more space to accommodate wheelchairs or other mobility aids.
3. Ensure Safety and Accessibility
The safety and navigation features you include in your lot can enhance its function and make it easier for visitors to use. As you develop your parking lot layout, consider how different configurations affect traffic flow. You can optimize your flow by:
Placing your parking spots on the long side of your lot.
Using parallel lines and lanes.
Creating a continuous space without dead ends.
Signs and paint can also help flow and promote safety and accessibility in your parking lot. Use signage to direct traffic, including yield, stop and speed limit signs. You can mark accessible and reserved parking with signs at the front of the spot, clarifying where visitors can park. Painted symbols and lines can help pedestrians and motorists navigate busy areas or highlight accessible parking.
Your visitors must be able to move safely after getting out of their vehicles. Consider including walkways if you have a lot of foot traffic. Be sure to have ramps between the curb and pavement for mobility aid and stroller accessibility.
Design Considerations for Parking Lots
While following a standard procedure for designing a lot can help direct your actions, each parking lot and garage will have unique needs. Using additional car parking lot design considerations can ensure you create a space that meets every user need and area requirement, including:
Accounting for weather: When designing a parking lot, determine how your space will function during various weather conditions and add accommodations. While you already have drainage and slope to decrease rain and flooding impact, shade structures can help shield visitors from rain and keep them cool in the sun. If your location gets lots of snow, leave spacing for snow plows to navigate your lot.
Preserving natural environments and elements: Consider designing your layout around mature trees and shrubs to protect the environment. If you have a cleared lot, integrate landscaping elements to beautify your space and make it more inviting to visitors. You can add trees, bushes and local flowers to medians or pots throughout your parking lot. Your drainage and runoff design can also prevent dangerous chemicals from entering natural waterways and harming the ecosystem or flooding natural green spaces.
Providing visibility: Your visitors will need to see, even in the early morning or late at night. Space overhead lighting throughout your lot or garage to help them find their vehicles and navigate your lot safely. Lighting around your lot can ensure motorists can see pedestrians, cars and entrances. You can space your lighting to increase density around pedestrian and vehicle crossings and utilities, like cart racks or pay stations. However, you will also need to consider lighting glare and light pollution to protect the surrounding area.
Protecting residential areas: When located near residential areas, you may need to add design features to protect residents from light and sound pollution. You can include natural and artificial barriers to keep out bright lights, block the sound of cars and people and prevent people from wandering into neighborhoods. Consider adding lines of trees or thick shrubs, fences and screens along the parking lot edges that border residential areas. Your local or state governments might have regulations you can use to drive these design efforts.
Maintaining quality: Weather, use and other factors can impact your parking lot's quality. Moisture can cause cracks and potholes, making it challenging for motorists and pedestrians to navigate your spaces. Time and weather can cause paint and lines to fade. When designing your parking lot, you can reduce maintenance efforts by investing in quality materials for increased durability and longevity.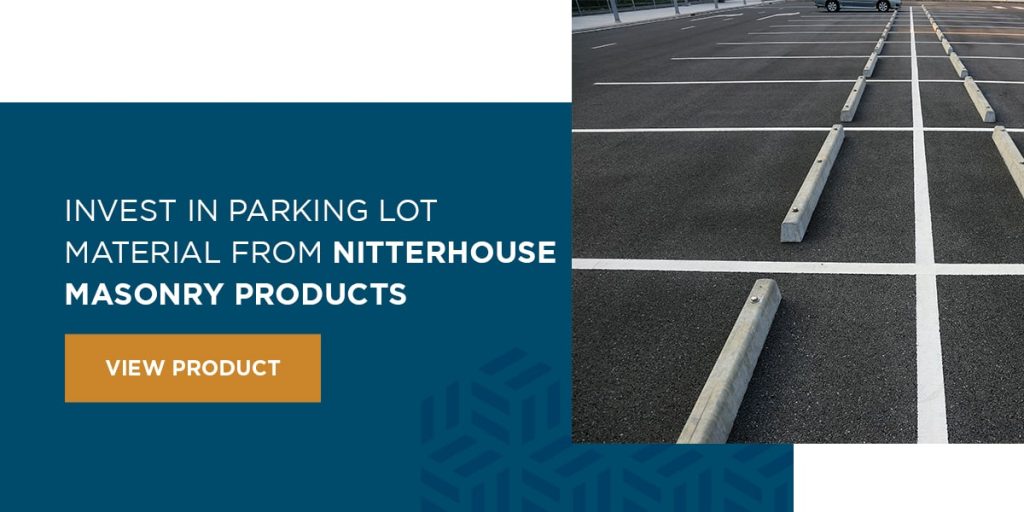 Invest in Parking Lot Material From Nitterhouse Masonry Products
You need suitable materials to build a quality, long-lasting parking lot. With quality products and accessories, you can ensure a better parking lot for your clients and visitors. At Nitterhouse Masonry Products, you can explore a selection of specialty products designed for parking lots and garages.
Our concrete parking blocks help you distinguish parking spaces and ensure safety, while concrete signposts increase communication efforts. The Superior Curb and Form-A-Drain make installing essential parking lot elements easy while ensuring optimal durability.
Contact Nitterhouse Masonry Products today and start designing your parking lot.