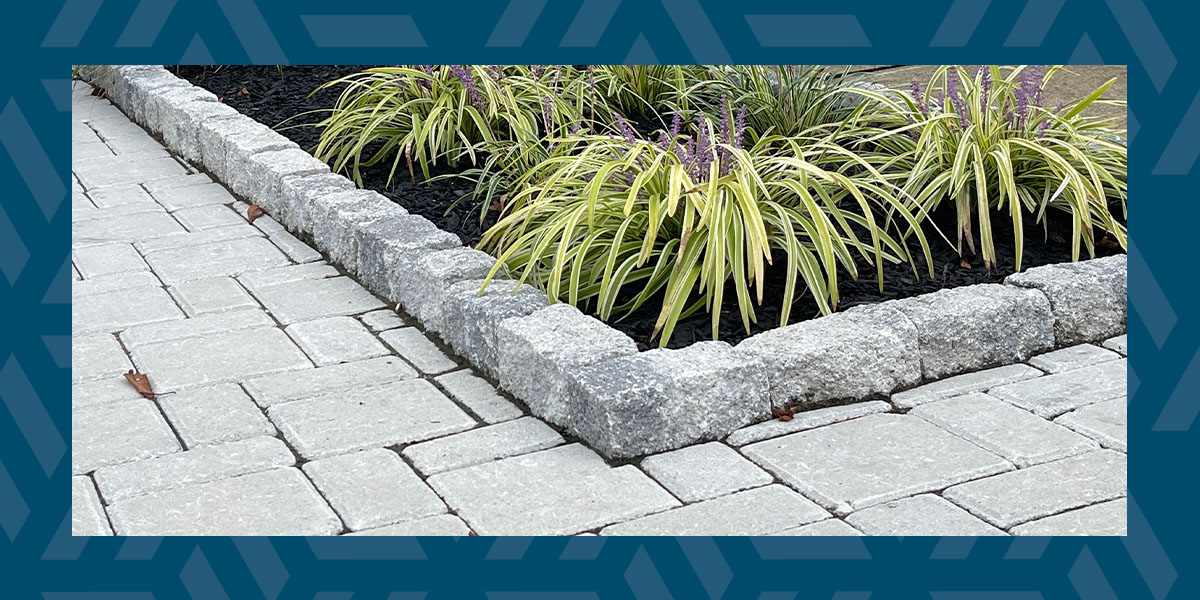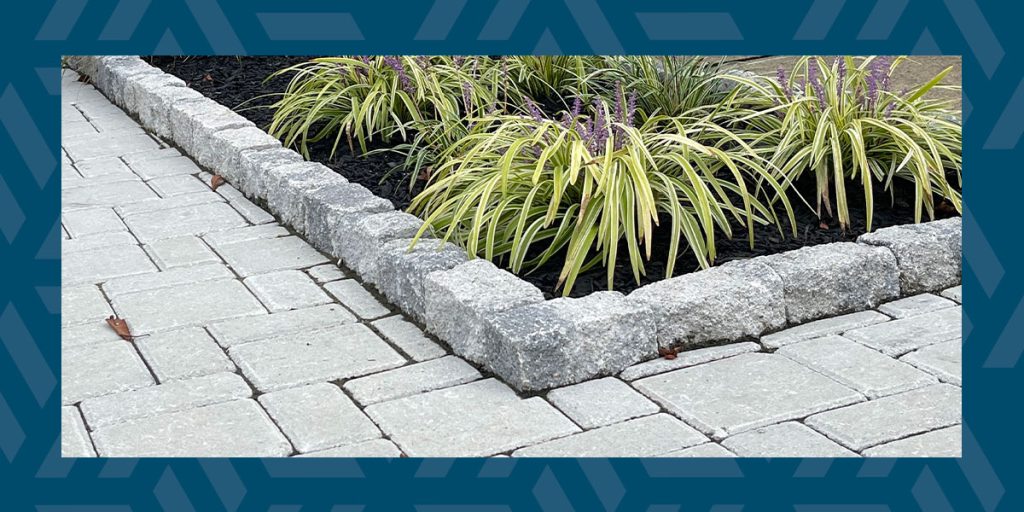 Landscape edging stones are designed to define outdoor spaces, creating a clean, sleek and polished appearance. They also fulfill the following needs:
Containing mulch, dirt, gravel, grass and other materials
Preventing weeds from encroaching on plants and flowers
Streamlining garden, flowerbed and yard maintenance
Protecting driveway and pathway edges from damage
Stone edging comes in various shapes, sizes, styles and colors. It can be manufactured out of concrete or come from natural stones like granite and limestone. You can lay the stones in curves or straight lines to suit your application and desired look.
One of the best things about edging stones is their versatility. They can serve a range of landscaping purposes, from gardens and flowerbeds to walkways. You can also use stone edging to line the perimeter of your grass, preventing it from moving into unwanted areas. The applications are endless! Learn how to use edging stones in this guide.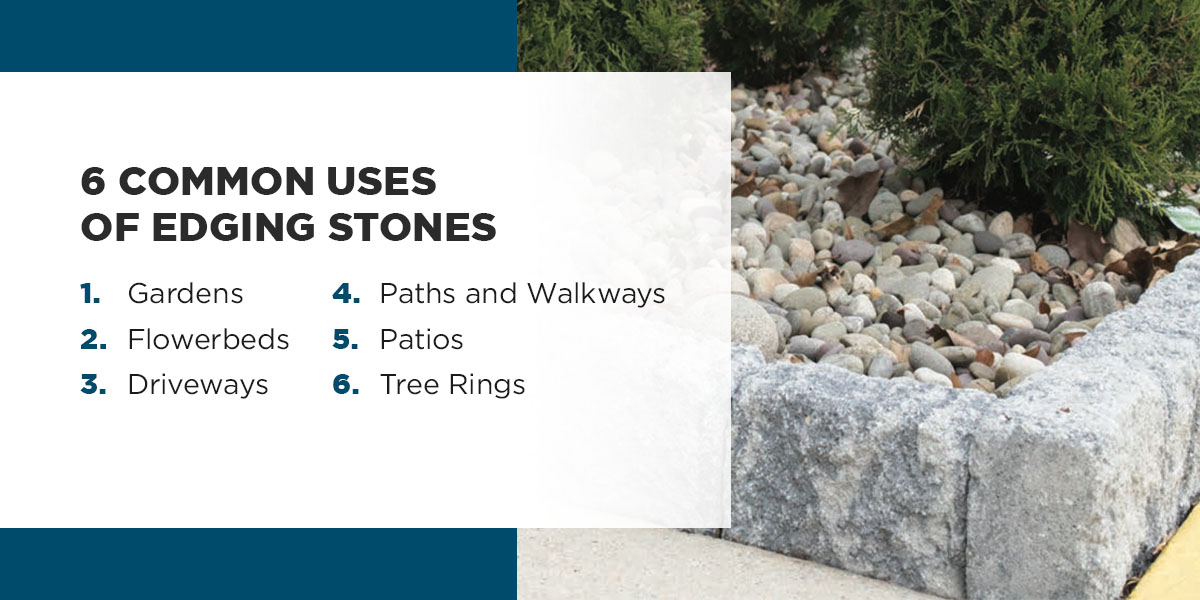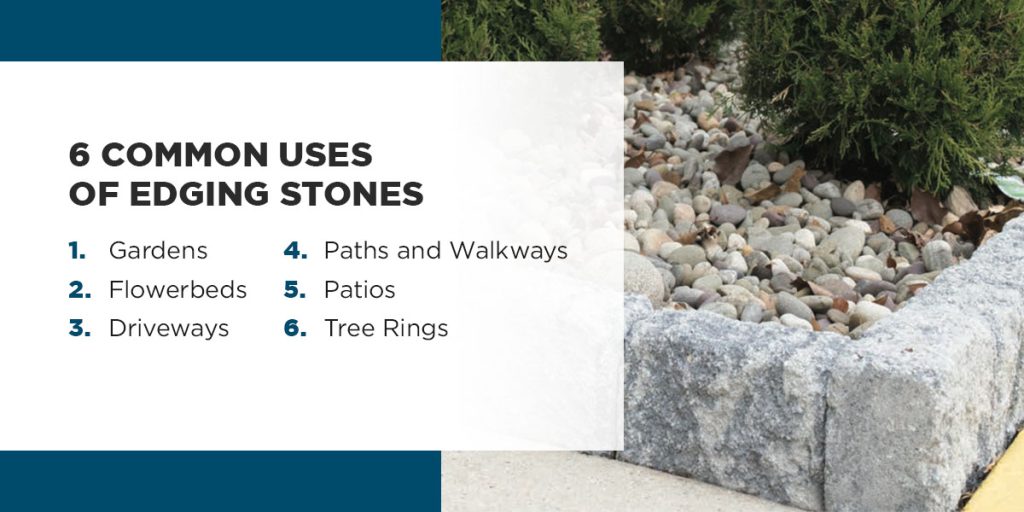 6 Common Uses of Edging Stones
Are you wondering how to use stone landscape edging in a yard, lawn or garden? Whether you're a homeowner, landscaper, groundskeeper or architect, you're in luck. We've compiled this list of popular edging stone applications for outdoor spaces.
1. Gardens
Stone landscape edging makes an eye-catching addition to any garden. A stone border can define the garden's boundaries, providing functionality, uniformity and visual interest. Additionally, it helps prevent pesky weeds and grass from invading your crops. Consider lining your garden with edging stones for a picture-perfect display you'll enjoy for years to come.
2. Flowerbeds
A minimalist natural stone look provides perfect contrast with vibrant, colorful blooms. Try laying edging stones around a flower bed to further enhance this stunning outdoor feature. Stone edging also helps retain mulch and soil, making it a practical pair with any flowerbed.
3. Driveways
Lay edging stones around a driveway to highlight its perimeter and boost its visual appeal. You can select stone colors to complement the driveway's existing pavers or gravel. Alternatively, you can opt for different colored stones for a stellar contrast.
Besides improving curb appeal, stone edging offers numerous other benefits for driveways:
Safer navigation: In darkness or low light, drivers may have trouble seeing where to pull in and park. Edging helps define the perimeters, making it safer for people to navigate the driveway at night.
Edge protection: The edges are the most sensitive part of a driveway, as they can weaken, crumble and deteriorate from water erosion and being driven over. Stone edging helps protect the most vulnerable part of the driveway, minimizing damage and the need for repairs.
Material containment: For driveways made of crushed stone, edging can keep these small particles in place. If the driveway contains stone, asphalt or concrete pavers, edging will provide the support needed to keep them interlocked. Additionally, it can help prevent mulch and other materials from washing over the surface during storms.
Lawn protection: Even with the sturdiest grass, running over a lawn with a vehicle can damage landscaping. You can use edging stones as a barrier to keep cars off the grass.
4. Paths and Walkways
Edging stones make a beautiful finishing touch for an outdoor walkway or path. A stone border can define a pathway and keep it looking sharp year-round. If the walkway contains gravel or pavers, stone edging can help keep these components contained. That way, you won't have to perform nearly as much labor and maintenance to extend the path's life span.
Similar to driveways, landscape edging can protect the pathway's vulnerable edges from erosion and damage. Choose edging stone colors resembling those of the pathway or pick contrasting hues for a starker look.
5. Patios
Edging stones can help complete the look of a patio, accompanying its existing color scheme or incorporating contrasting hues. Additionally, edging is a must for patios. It keeps pavers from gradually shifting, moving and losing their interlock.
Without the support and reinforcement of edging, you'll likely have to deal with cracks between your pavers. Worse yet, these crevices can house moss and weeds that make the gaps more pronounced as they grow. Edging holds pavers together so they can offer more years of use and beauty.
6. Tree Rings
Stones make for elegant edging around trees. They can also save you the expense and hassle of working with rocks. An edging stone tree ring is a simple project that instantly creates a classy look for an outdoor area.
Consider planting some brightly colored flowers around the tree trunk as well. These blooms can offset the stone edging's more muted tones, like grays and browns. Together, these elements can create a picturesque yard display that's sure to stand out.
Need more ideas for landscape design? Browse our project inspiration guide for more tips to set the bar high for an outdoor space!
Color Options for Stone Edging
Stone landscape edging comes in a variety of colors, making it easy to achieve your desired look. Whether you prefer a warm and rustic appearance or cooler and more relaxed tones, there are plenty of options to choose from. As mentioned above, you can coordinate with existing stone colors or introduce a new hue for some gorgeous contrast. Here are some color schemes to consider:
Sandstone Blend: Our Sandstone Blend collection features bright yet bold hues, adding depth and interest to any yard or garden. You can also place these stones near greenery or flowers to soften their appearance. If you're looking to make a statement for an outdoor space, Sandstone Blend may be the ideal color concept for you.
Limestone Blend: Limestone Blend is the perfect mix of vibrant and elegant. Dark veins give way to subtle neutrals, all while meshing effortlessly with the rest of the outdoor area.
Earthen Blend: Expertly combining dark and light shades of brown, Our Earthen Blend edging stones can lend a relaxed, organic feel to any outdoor space. These stones are the epitome of warmth and comfort, and they'll look right at home wherever you put them.
Charcoal Blend: Our Charcoal Blend stone edging brings a rugged feel to any outdoor space. Merging charcoal tones, creams and browns, this color scheme adds just the right amount of texture, charm and interest.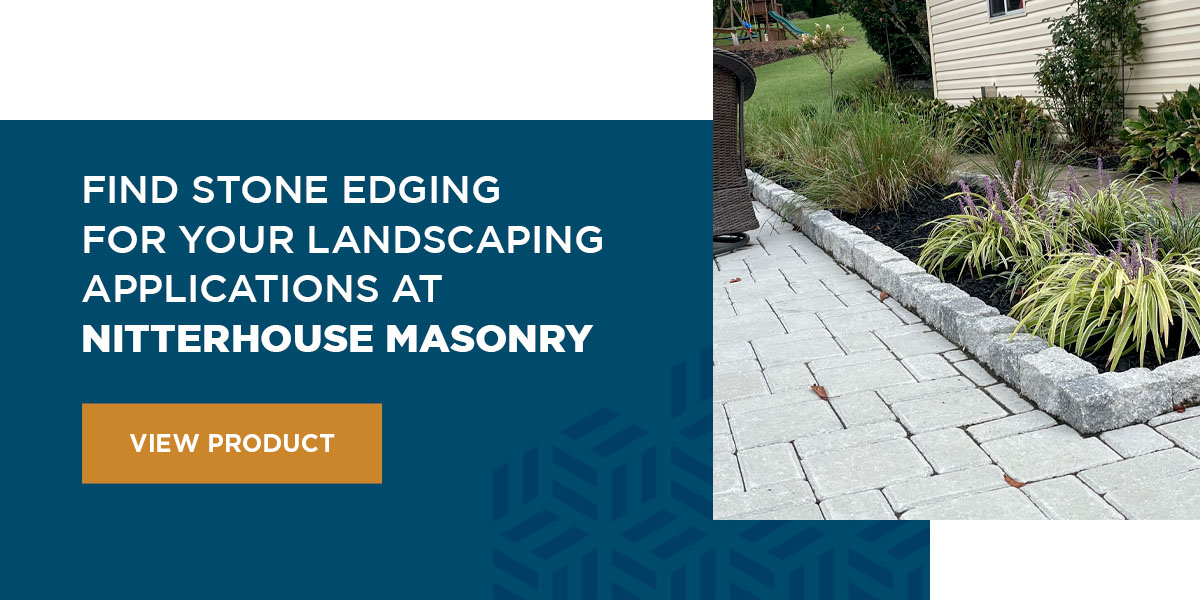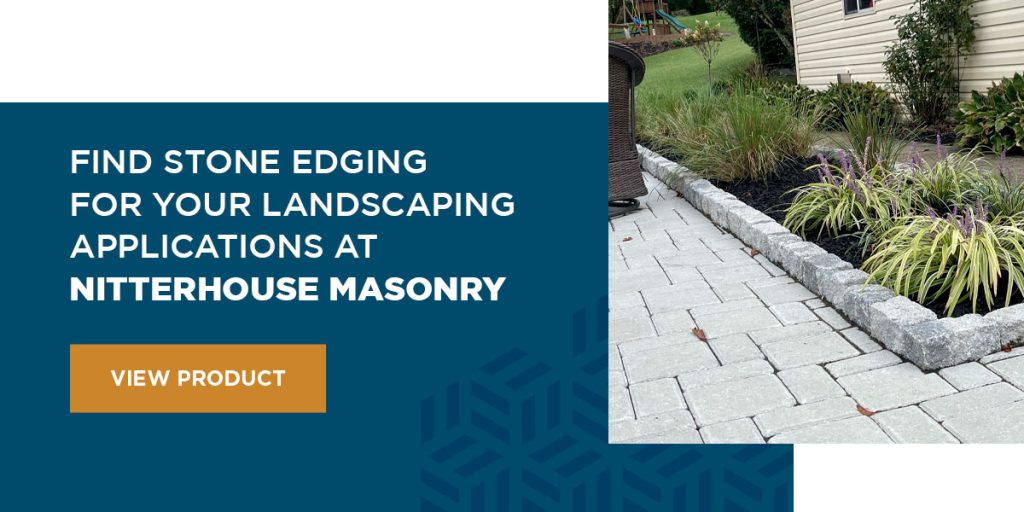 Find Stone Edging for Your Landscaping Applications at Nitterhouse Masonry
At Nitterhouse Masonry, we manufacture durable, attractive and sustainable architectural products, including landscape edging. Our edging stones are the perfect addition to borders, walkways, flowerbeds, tree circles and more.
Our edging stones come in multiple sizes and color options, letting you customize these products to your liking. Keep grass, rock and mulch in place while giving any outdoor space a vibrant, uniform appearance.
Whatever your landscaping requirements or desired outdoor aesthetic, find the solutions you need at Nitterhouse Masonry. Browse our selection of concrete hardscape products to find stone edging for your construction needs today. For any questions about finding the right products, please contact us online or call 717-267-4500 anytime!