We recently purchased a state of the art architectural block grinding machine. With this machine, we can produce stunning filled and polished CMU (concrete masonry units), which we call our "Elite" block.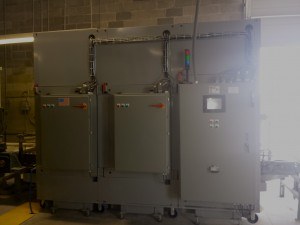 The machine has the ability to grind from 2″ to 16″ block. We offer an impressive variety of 25 different colors. These beautiful architectural block not only looking pleasing to the eye, but also provide a durable surface and are designed for commercial use in projects such as schools, offices, and healthcare facilities to name a few.
These CMU's can be used in a various ways, such as a 4" veneer or 8",10", and 12" structural components for any building.
Whether these architectural filled and polished block are being designed for use in an accent wall or an entire building they are sure to leave a lasting impression.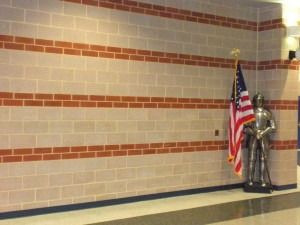 The grinder can apply a ground finish surface to our 4" Legacy Stone Veneer product also.
We are also proud to say that our new grinder machine was made in America!